Inequality diagnostics training for Mali team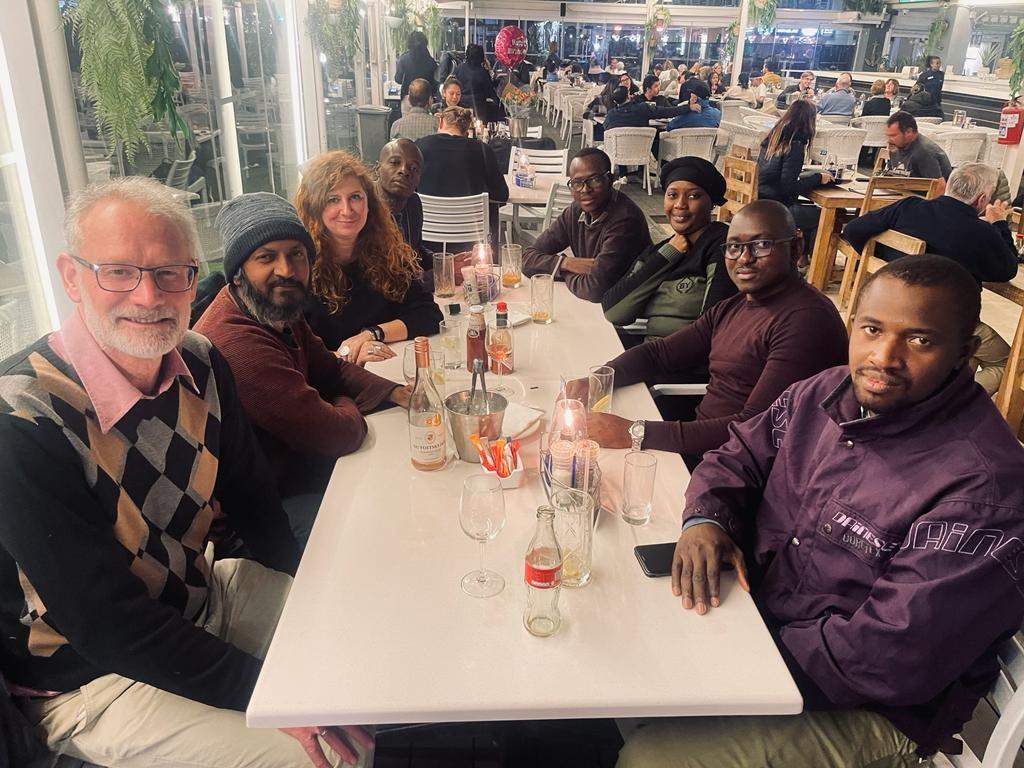 Following the data capacity development workshops in August was another four-day training event that presented a first for ACEIR: the training was conducted in French. This comes as a new cohort of ACEIR researchers are embarking on the production of an inequality diagnostic for the West African country of Mali. The training was made possible with the support of ACEIR's long-time partner, the Agence Française de Développement (AFD) and was facilitated by Dr Anda David, an economist in charge of the AFD's research programmes on inequality, poverty and international migration.
Attending the training were Dr Modeste Senou, who is driving the analyses and report writing process, and a small team from the Institut National de la Statistique Mali (INSTAT): Dr Siaka Cisse, head of INSTAT's Department of Research, Standardisation and Statistical Surveys; Aminata Coulibaly, head of Investigations Division; Gaston Sodio, survey and statistical analysis officer; and Mamadou Founé Tounkara, statistical survey officer. 
Added to the excitement about this training was that the key tool that is used in the production of the inequality country reports was translated into French for use by the Mali team (and potentially also by other French-speaking researchers who are embarking on a research report that summarises inequality within a given country-level context). This tool, the Handbook on Inequality Measurement for Country Studies, is a reference document to assist researchers in the conceptualisation of a country-level study on inequality and guides on what data need to be included and what sorts of analyses are required. 
The handbook was written by researchers from ACEIR's South Africa node, Dr Muna Shifa and Prof. Vimal Ranchhod. Both the French and English versions are available as a resource on the ACEIR publications web page.