First TSITICA working paper published as the research is wrapping up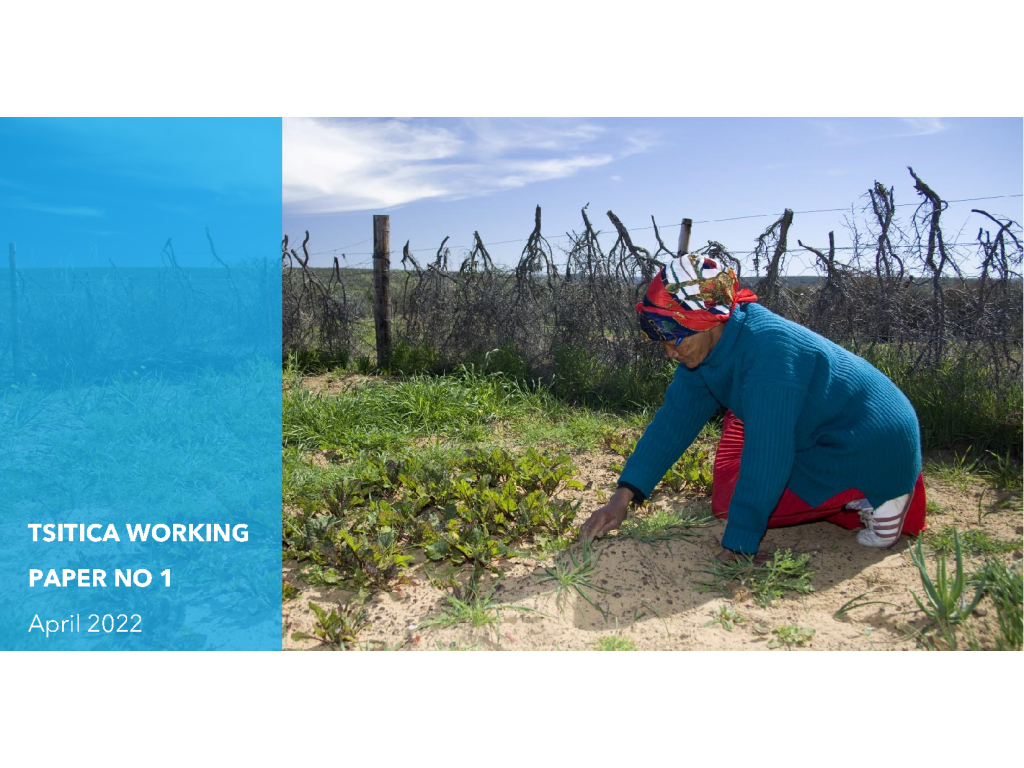 The first of six TSITICA working paper was published recently. It describes the thinking and evidence that frames the TSITICA project's research agenda, focusing on how local level adaptation interventions can contribute to enhancing livelihoods and reducing poverty and inequality, based on an extensive literature review. The authors discuss key insights from the climate change and development literature; climate change and poverty literature; climate change and inequality literature; and from the climate change, vulnerability, social justice and equity literature.
TSITICA is a joint project of ACEIR and the ARUA Centre of Excellence in Climate and Development, with researchers from the universities of Ghana, Nairobi and Cape Town and, from the United Kingdom, the universities of Bristol, East Anglia, and Manchester, and the London School of Economics and Political Science. 
The series of meetings in October is also in preparation for a conference in 2023 where the TSITICA researchers (and other scholars and practitioners) will get the opportunity to present research in the field of climate change and social inequality more broadly. 
The project was made possible with support from ARUA and the UK Research and Innovation. 
Access the working paper on the TSITICA project website.